Main content starts here, tab to start navigating
Menus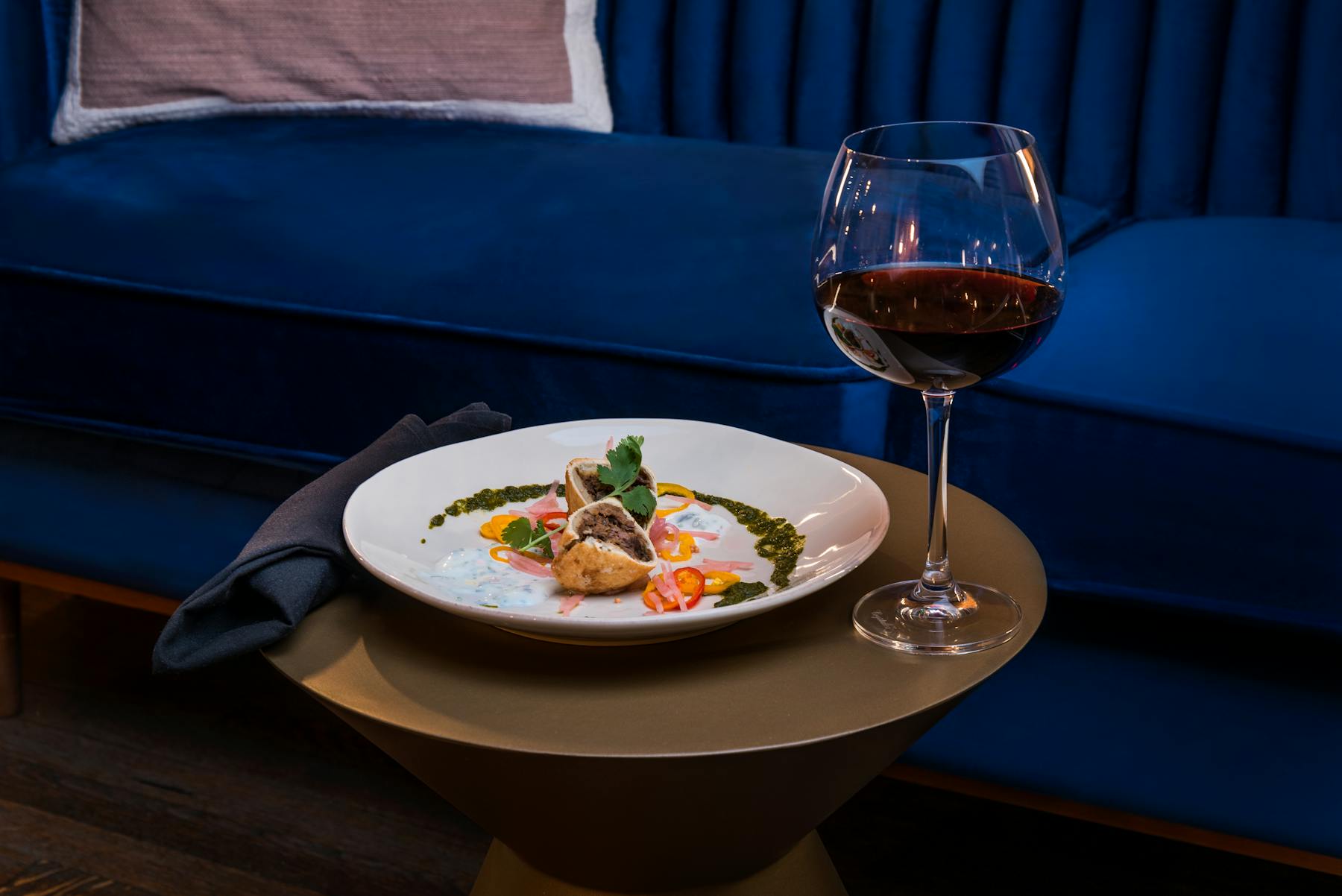 Slide 1 of 4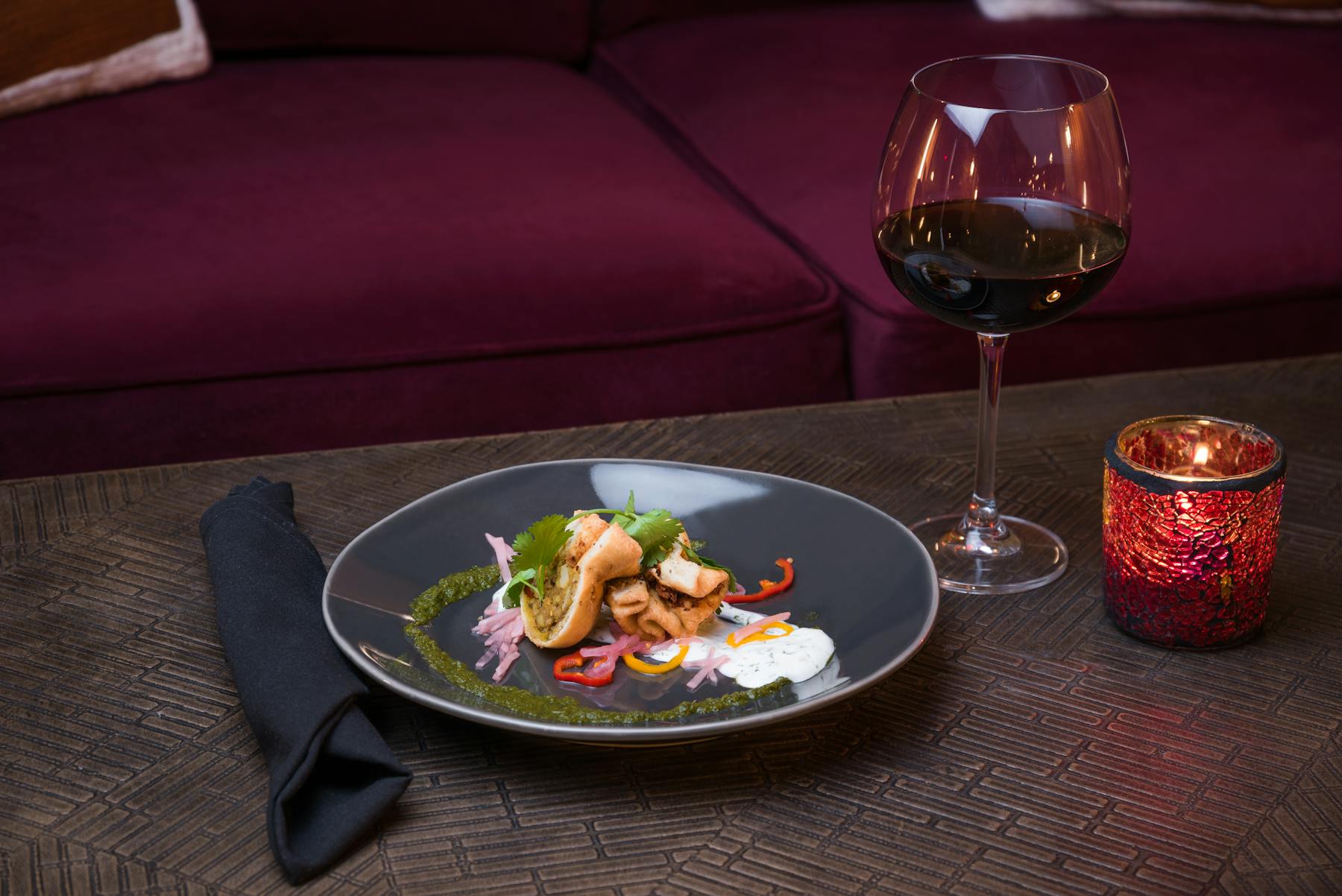 Slide 2 of 4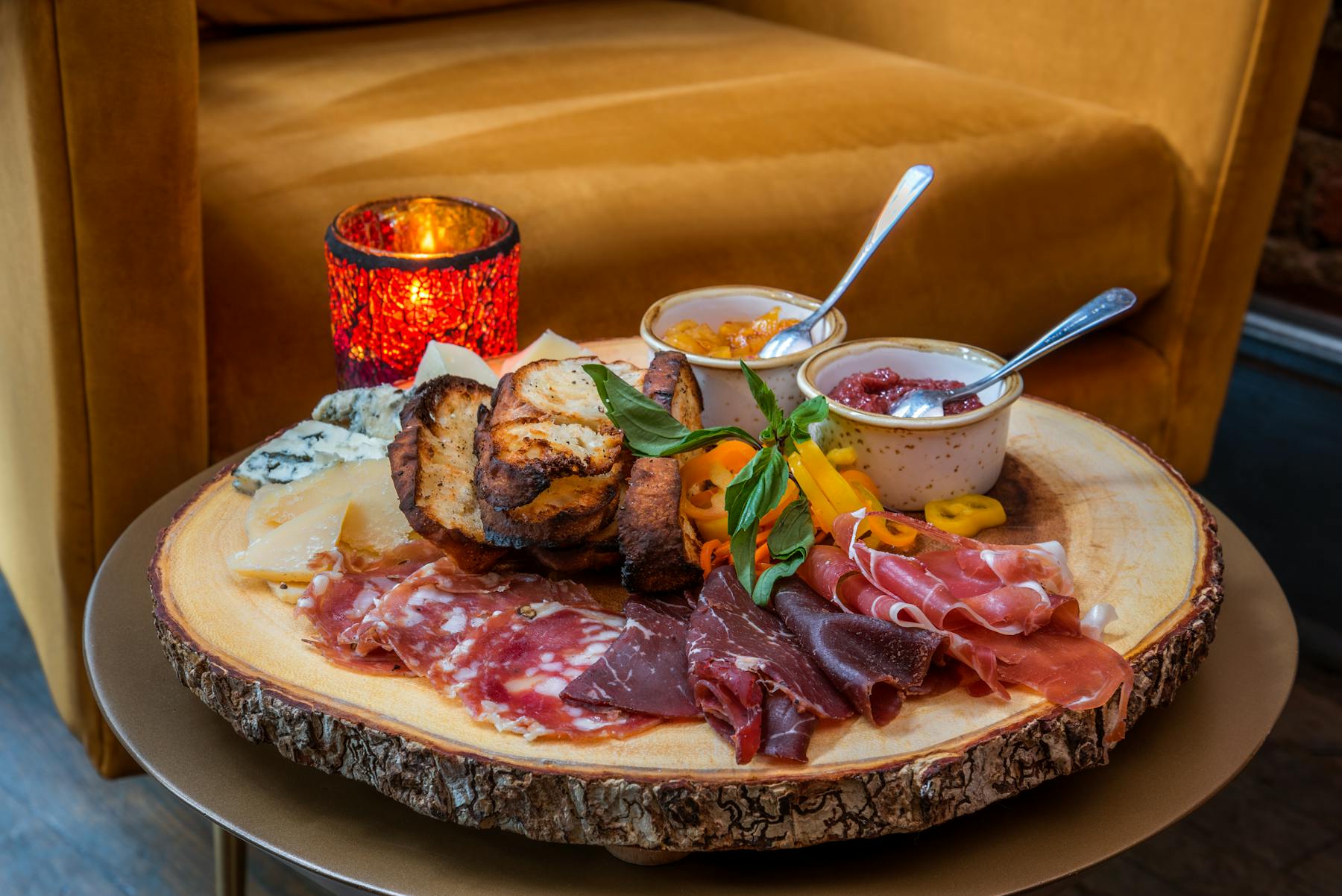 Slide 3 of 4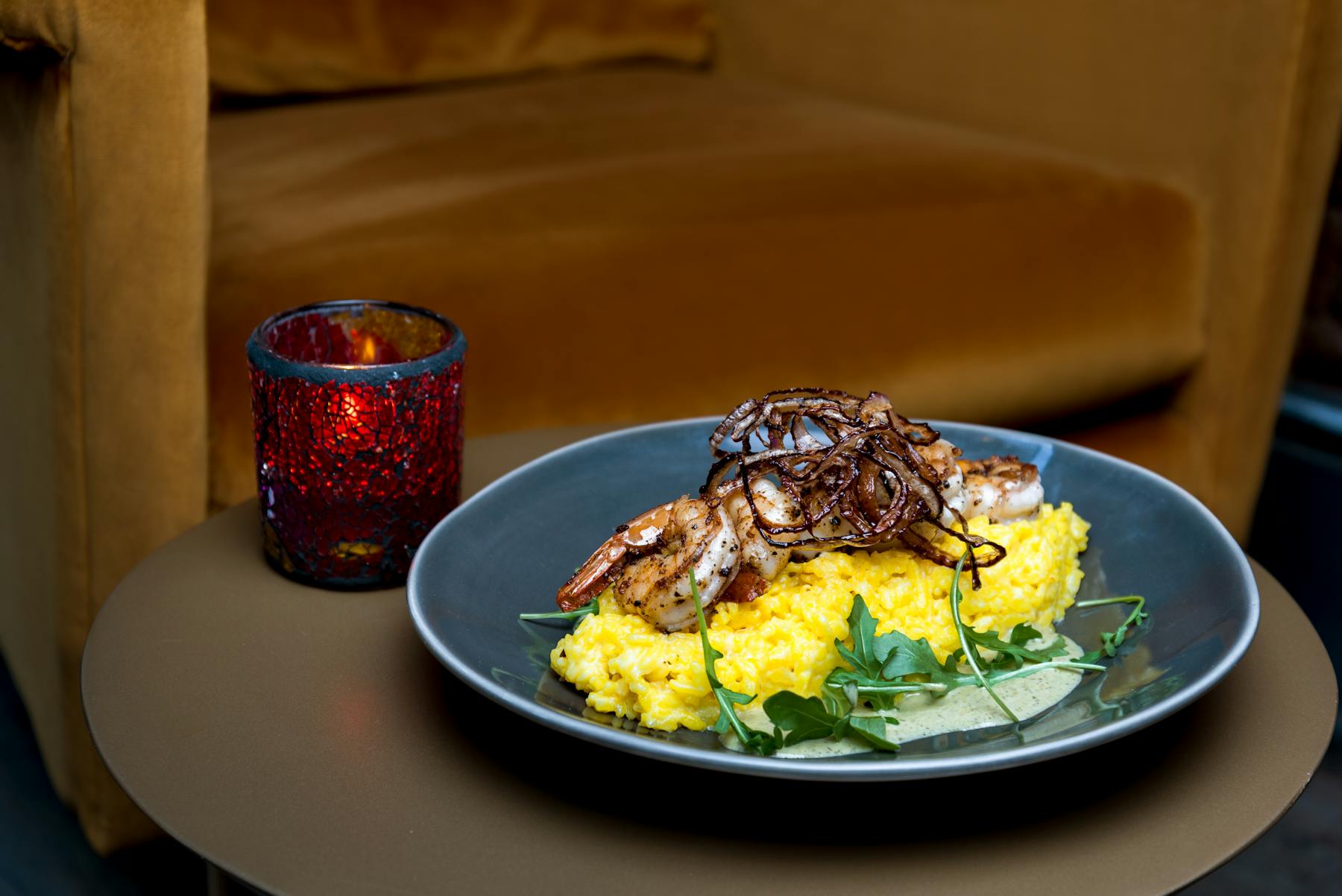 Slide 4 of 4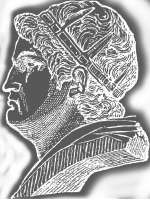 Antipasti
Julius Caesar

Chopped romaine, preserves lemon, focaccia croutons, shaved parmesan, caesar dressing

$12

Arugula Salad

Baby arugula, toasted pine nuts, shaved parmesan, baby heirloom tomatoes, lemon basil vinaigrette

$12

Fried Brussels

Black pepper, parmesan, chili aioli

$12

Truffle Parmesan Fries

Rosemary, bra duro, garlic aioli

$10

Pizza Fries

Pizza style with red sauce, pepperoni, and mozzarella

$11

Cheese Plate

Parmigiano reggiano, taleggio, toma, crostini, seasonal chutney

$18

Charcuterie

Smoked prosciutto, salami toscano, hot coppa, mustard, cornichons

$18

Cheese and Charcuterie Combo

$32

Tandoori Chicken Pops

Chicken drums, marinated in tandoori seasoning, roasted & paired with garlic ginger yogurt sauce

$18

Baked Tomato and Burrata

Roasted balsamic tomato, burrata, EVOO, crostini

$14

Garlic Shrimp and Risotto

Creamy acquerello risotto, oregano, bra duro, lemon garlic shrimp, charred red onion

$22
Pizza
San Marzano tomatoes | Herbs | Bra Duro | EVOO
Say Cheese

Fresh mozzarella, provolone, red sauce, oregano

$15

Americano

Pepperoni, sausage, fresh mozzarella, red sauce, oregano

$18

Wild Thang

Truffled mushrooms, fresh mozzarella, garlic cream

$18

Best of Both Worlds

Smoked prosciutto, fresh mozzarella, cherries, balsamic, arugula, red sauce

$18

Tuscan

Salami toscano, green olives, fresh mozzarella, red sauce, oregano

$18
Cocktails
French Lavendar

Gin, lavender syrup, lemon, bubbles, twist

$12

Brutus' Betrayal

Cucumber and orange vodka, lime juice, ginger beer, red wine float

$12

Blood Smoked Old Fashioned

Bourbon, blood orange bitters, orange, large ice cube, hickory-smoked glass, cherry

$15

The Rightful Heir

Cachaca, egg white, lemon juice, simple syrup, bitters, flower garnish

$13

Birds of Rome

Grapefruit and Rose Vodka, lime juice, ginger syrup

$13

Seasonal Sangria

Red wine, triple sec, simple syrup, fruit

$12

Poseidon's Punch

Silver rum, watermelon, lemon, simple

$12

Nectar of the Gods

Mezcal, mango nectar, pineapple

$13

Spritz Veneziano

Aperol, prosecco, soda water

$12

Espresso Martini

Vodka, Borghetti espresso liqueur, Kalua

$14

Cherry Blossom Cocktail

Roku Japanese Gin, cherry blossom liqueur, elderflower liqueur, lemon

$13

Cocktail of The Day

$12
Beer
Sam Adams Summer Lager

$8

Founders Centennial IPA

$8

3 Stars Peppercorn Saison

$9

Woodchuck Hard Cider

$8

Dogfish Head 60 Minute IPA

$9

Peroni Nastro Azzurro

$8

Corona

$7

Blue Moon Wheat Ale

$8

Newcastle Brown Ale

$8

Guiness Stout

$9

Miller Lite Pilsner

$6

Yuengling

$7
Bianco
Backstory Chardonnay

2018 California

$11

$44

Ilauri Tavo Pinot Grigio

2018 Venzie, Italy

$13

$52

Danielle de L'Ansee Sauvignon Blanc

2019 France

$11

$44

Casina Chicco Roero Arneis

2017 Piemonte, Italy

$13

$52

Conte Vistarano Reisling

2017 Italy

$12

$48

Dalla Bottigla

Carneros Chardonnay

2018 California

$48

Saarstein Reisling

2018 Germany

$52

Rimbault Cuvee Sauvignon

2017 France

$54

Haut Blanville Chardonnay

2018 France

$54

Chateau de Fontenille Bordeaux

2018 France

$48

Carme, Spring Vouvray, Chenin Blanc

2018 France

$55

Trebi Talamonti d'Abruzzo

2019 Italy

$48

Ornella Molon Pinot Grigio

2018 Italy

$42

Talamonti Trebocchetto Pecorino

2016 Italy

$42

Les Jamelles Sauvignon Blanc

2016 France

$59

Umani Ronchi Villa Bianchi

2018 Italy

$44

Vino Rosato

A by Acacia Rose

California

$12

$45

GD Vajra Rose Brut Nebbiolo

2016 Piemonte, Italy

$60

Rosa de Arrocal

2019 Spain

$64

Domaine Bellvue Rose

2019 France

$68
Rosso
Girasole Pinot Noir

2017 Mendocino County

$12

$48

Colores del Sol, Malbec

2018, Argentina

$12

$48

Backstory Cabernet

2019 California

$12

$48

Backhouse Merlot

2017 California

$12

$48

Punzi Chianti

2018 Italy

$11

$44

Dalla Bottigla

Mendel Lunta

2017 Argentina

$59

The Federalist Zinfandel

2017 California

$59

A. Berthet Rayne Cotes du Rhone

2019 France

$48

Marcel Malbec

2018 France

$49

Chateau La Mothe du Barry Bordeaux

2018 France

$45

Louis de Campo Pinot Noir

2018 France

$39

Zorzettig Pinot Nero

2017 Italy

$44

Massolino Serralunga Barolo

2014 Italy

$95

Terrano Chianti Classico Reserva

1997 Italy

$105

Factoria dei Barbi Brunello

2013 Italy

$95

Oddero Fureste Cabernet

1999 Italy

$87

Massolino Dolcetto d'Alba

2018 Italy

$64

Castello Di Abola Chianti

2015 Italy

$59

Vino Frizzante

Torresella Prosecco

Portogruaro, Italy

$12

$44

NV Besserat De Bellefon Brut

Champagne, France

$73
High Balls $6
(House liquor and a mixer)
Vodka, Gin, Rum, Tequila, or Bourbon

As a shot, neat, on the rocks, or a drink

Choice of Coke, Diet Coke, Sprite, Gingerale, Pineapple Juice, Grapefruit juice or Soda Water
Vino $7
Chardonnay

Cabernet

Pinot Grigio

Merlot

Rosé
Cocktails $9
Lavender French

Seasonal Sangria

Aperol Spritz
Birre $5
Miller Lite

Peroni

Founder's Centennial

Yuengling

Blue Moon
Pizza
Margherita

$13

Pepperoni and Sausage

$16

Tuscan Salami and Olives

$16
Offerings
Truffle Parmesan Fries

$7

Fried Brussels Sprouts

$9
Looking for the best pizza in Dupont Circle? Well, we've got the best pizza in all of DC! 24-hour dough ferment gives our crust some love. Fresh & whole milk mozzarella, EVOO, & San Marzano tomato sauce complete our pies.
Add any of the following sides to your pizza order for $5 small caesar salad, fried brussels sprouts, or parmesan truffle fries.
Speciality Pies
12" Pies

Margherita $15

Specialty Pies $18

Roasted apple, andouille, bra duro | Pork belly, mango, spicy tomato curry sauce | Tuscan salami and green olive | Cherries, cherry balsamic, prosciutto, arugula | Pepperoni, sausage, oregano | Truffled mushroom, toasted cauliflower, parmesan, roasted garlic cream | Spiced lamb, spicy curry tomato sauce, ginger garlic yogurt, pickled onions and peppers
BYOP - Build Your Own Pie
All BYOP include your choice of sauce, fresh mozzarella, and shredded whole milk mozzarella. Add toppings as you like.
12" $15

Plus Toppings

Choose Your Sauce

Tomato sauce | Curry tomato sauce | Garlic parmesan cream

Toppings

Apple | Mango | Cauliflower | Cherries | Pickled onion | Pickled peppers | Pork belly | Andouille | Artichokes | Olives | Mushrooms | Pepperoni | Sausage | Prosciutto | Bresaola | Salami

Individual $1

Regular $2
Dolce
Affogato

Gelato with a shot of espresso

$7

...with frangelico $15

Tiramisu

Mascarpone, brandy and espresso lady fingers

$7

Hazelnut Panna Cotta

Italian custard

$7

Irish Coffee

$12

Espresso

$5

Cappuccino

$6

Madeira

$13

Espresso Martini

$14