Main content starts here, tab to start navigating
Wine Machines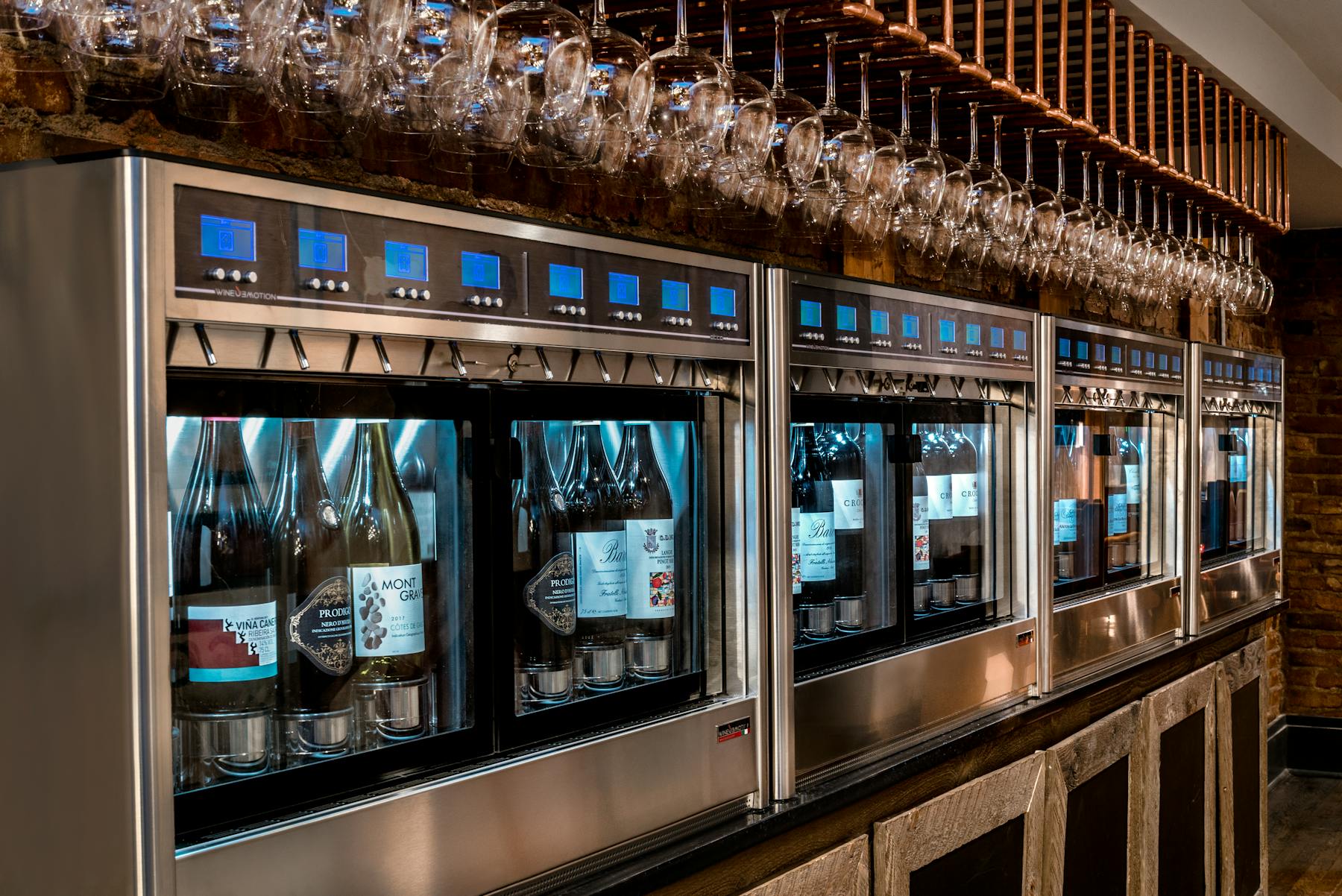 How does it work?
We have 32 hand-selected rare wines available to sample on our new wine emotion self dispensing machines. These machines are Italian made and state of the art. The machines are equipped with a wine preservation system which guarantees that you get a fresh sample every time. All 4 machines allow you to choose from 2, 3 and 5 oz. pour sizes.
We are constantly changing wines to allow our guests to taste as many new and different wines as possible
Getting Started
First you purchase a wine tasting card at the bar. The card is yours to keep and it never expires, they can also be purchased as gift cards. The card acts like a debit card and can only be used on the machines. You simply load whatever amount of money you choose and your journey begins.
When you find a wine that you 'd like to sample, insert the card in the card slot in the middle of the machine with the chip facing the left, your balance and name will appear on the screen, press the button of the size you want and hold until the wine begins to pour. The amount will be deducted from your card, showing the remaining balance.
Remember to remove your card (we are not responsible for lost or stolen cards).